July 23rd, 2008 Amir Posted in Advertising, Marketing | No Comments »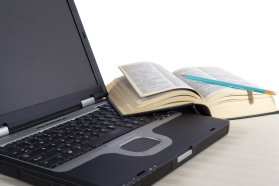 Can I write a sales copy in my language and get an effective translation that will lead to sales?
I recently joined a discussion about how to write a sales copy in a language
you don't speak. The concern was that translated sales copies can never be effective. They have to be written, from scratch, by a native speaker. It could be true, but it doesn't have to be so. Of course, if you're a talented writer and are writing in your native languages, you've got a good head start. But, what happens if you want to write marketing material in a foreign language?


Hiring a foreign copywriter
You could seek a copyrighter, who's a native speaker. This will, eventually, get you a great copy for that language. However, with premium solutions also come premium costs:
You'll have to explain, in detail the benefits and features of what you're selling.
You need to find a copywriter who's experienced in your field.
Every time you make changes, you'll have to do it all over again.
Expect to pay a high fee. Normally, you'll be charged a steep per-hour rate.
If you're Adidas, and you want to write TV ads in Finland, that would be the preferred option. For small businesses, it might become a bit expensive…

Writing a copy that's easily translated
The problem with many translations is that the message cannot be translated 'as is'. It's got to be rewritten in order to make sense. For example, if I tried to advertise my backup program (Photo Backup) with something like this:

Dude! Photo Backup rocks. I'm done shooting and it grabs all my shots and puts them on discs + does an index – in no time at all. I'm loving it!
We're going to have a serious problem translating this, in any way that doesn't look translated. We've used slang and loose description. I'm not really sure the translator will actually understand that text, let alone produce anything useful with it. Let's try something else:

Photo Backup is used by professional photographers to organize their collection of digital photos.

Automatically scans hard drives and finds new photos.
Burns photo to DVDs or CDs.
Creates a graphical index.
Now, that's pretty easy to work with! I've used short clear and grammatically correct sentences. It's easy to read and will be easy to read after being translated. All I have to do now, is find a professional translator, who's experienced in writing about software. If I need to explain someone what my sales copy means, it's not a very good sales copy, is it?

What do you think?
Let me know how your personal experience goes with writing sales
copies, in your languages and in other languages.